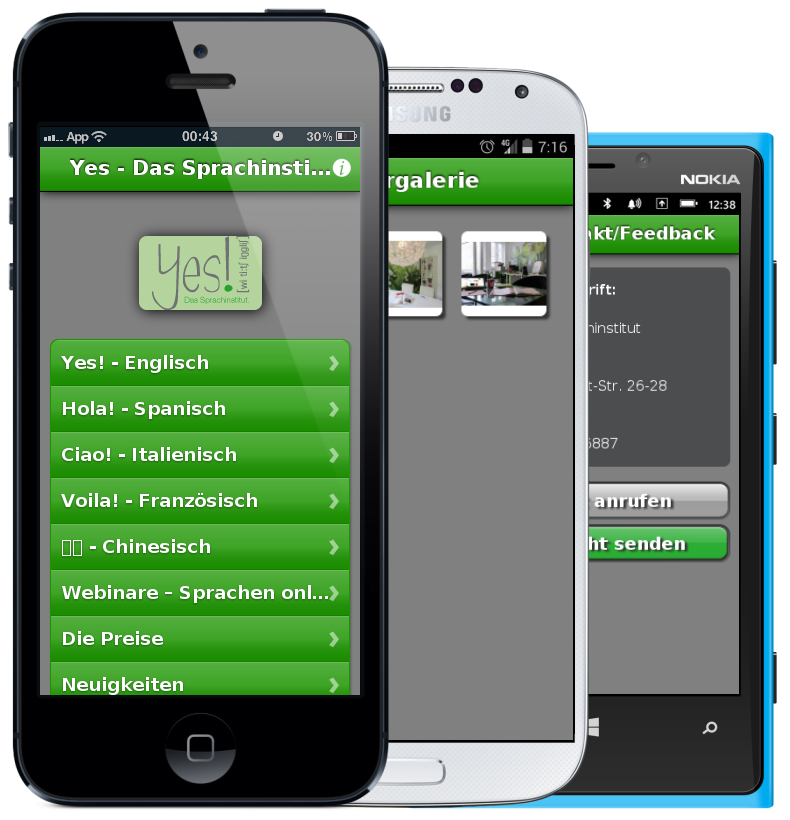 Yes - Das Sprachinstitut.
Please select the fitting option to load the app
Simply start it as an app in the browser of your smartphone or tablet.

Open a browser on your smartphone or tablet and put in the address "yes.die-app.de" to start the app.

Or scan the QR code and let it transfer you either to the app or to the respective store.

Click on the store of your choice and download app.